Place, Memory and the Human Body – Talk by Miyako Ishiuchi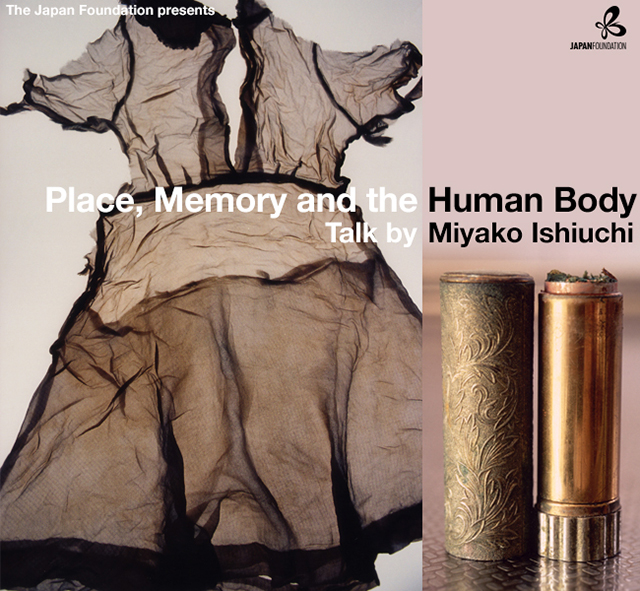 Miyako Ishiuchi is a Japanese artist celebrated internationally for her evocative images which invoke stories. Taking up photography at the age of 27, Ishiuchi worked alongside, and followed the lineage of, photographers Shomei Tomatsu and Daido Moriyama. Whilst being much inspired by the photographers in terms of the subject and style, Ishiuchi purses her own interests, and her work is concerned with the passing of time, memory and body, which frequently contains scars, both in a physical and metaphorical sense. A winner of numerous awards including the 4th Kimura Ihei Memorial Photography Award and the Photographic Society of Japan Lifetime Achievement Award in 2006, Ishiuchi represented Japan at the Venice Biennale in 2005, exhibiting her work Mother's – traces of the future. Her recent work about the atomic bombing of Hiroshima was also met with enthusiastic acclaim.
In conjunction with the exhibition of her work at various galleries in London (see below), the Japan Foundation has invited Miyako Ishiuchi to illustrate her journey as an artist through the medium of photography. In discussion with Dr Lena Fritsch, Assistant Curator at Tate Modern, Ishiuchi will provide an insight into her artistic life, particularly as a female artist, and her approach to subjects, as well as talking about her long-standing fascination and motivation in capturing lives and experiences beyond the mere existence of the objects she photographs.
In the ever-changing society and dynamics of Japanese photography, this event will highlight the unalterable significance of Ishiuchi's career and achievements.
Date: 16 September 2013 from 6.30pm
Venue: The Japan Foundation, London