Playwright Talk: Kuro Tanino in conversation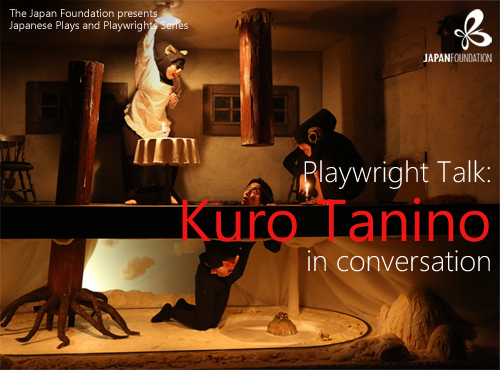 Kuro Tanino is a multi-talented Japanese theatre director and playwright famed for his innovative works built around imaginings and obsessions, staged in spaces elaborately designed to the finest detail. A former psychiatric practitioner, Tanino founded the small-scale contemporary theatre company, Niwa Gekidan Penino (Garden Theatre Company Penino), creating a signature hyper-visual style with his intricate original narratives that rise above the existing framework of traditional theatre space.
In this talk, for the first time in the UK, Tanino will reflect on his background and experience in theatre in relation to his own distinctive style as a playwright and director. In conversation with Beckie Mills, a theatre and opera director, he will discuss how he creates such idiosyncratic works that respond to the psyche and hints at what might be deep inside the minds of the characters, as well as how important it is to balance the rather surrealistic visual effects used to express his own world with the unique texts he crafts. This event will provide a rare opportunity to hear directly from one of Japan's prodigal playwrights and is not to be missed.
Date: 6 June 2014 from 6.30pm
Venue: The Japan Foundation, London