Poetry Reading: One More Civil Gesture — with C. E. J. Simons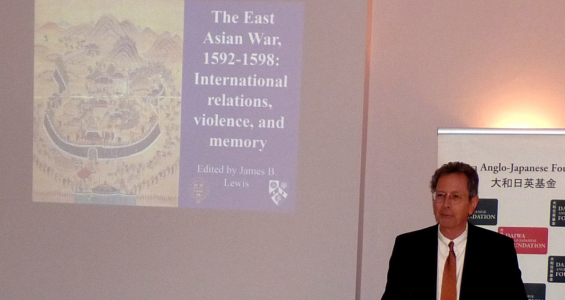 The poems in One More Civil Gesture, the first full collection of poetry by C. E. J. Simons, were written in Japan, where he has lived since 2006. The book contains poems inspired by Japan, and also by frequent travel in Burma, China and Mongolia. Other poems in the book have been influenced by the literature and landscapes of Britain and Canada, Simons' native countries. Poems in the collection frequently take their subjects from singularities of nature and art – things that are wonderful not because they are unusual or rare, but because they deserve wonder: animal life; the seasons; family; myth; well-known Shakespeare plays. The gestures of these poems are 'civil' in two senses: in their bold and exciting use of inherited forms, whether Western or Japanese; and in their aspiration to eschew self-expression in search of representations of the human capacity to engage with the other – to be civilised through immersion in the unknown.
Professor Simons will read from the new book and discuss the capabilities and challenges of contemporary formal verse poetry, including the use of verse forms inherited from English and Japanese literature. Simons will also read some work from his other books, and from the works of poets who have influenced the development of the poems in the book—poets such as Shakespeare, Keats, W. B. Yeats, Elizabeth Bishop, and Paul Muldoon.
Copies of the book will be available to purchase on the evening.
Date: 25 June 2015 6:00pm
Venue: Daiwa Foundation Japan House, 13/14 Cornwall Terrace, Outer Circle, London NW1 4QP
Tel: 020 7486 4348
Email: office@dajf.org.uk
Web: http://www.dajf.org.uk/event/the-east-asian-war-1592-1598-international-relations-violence-and-memory
Organiser: The Daiwa Anglo-Japanese Foundation