POSTMODERN TIMES: Gwon Osang Solo Exhibition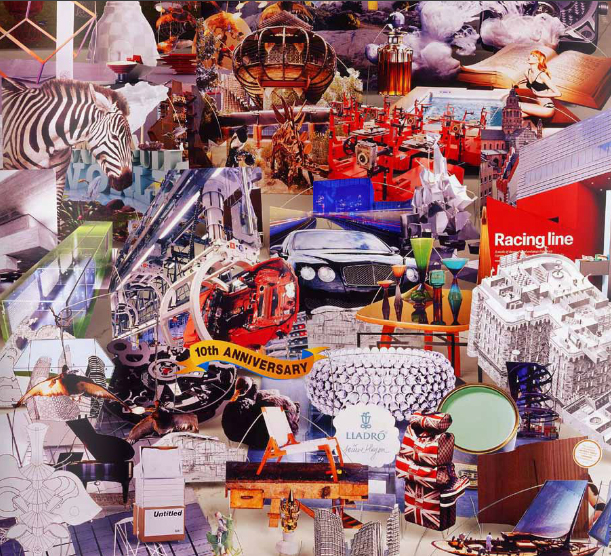 HADA Contemporary is pleased to announce the solo exhibition by Gwon Osang (b.1974, South Korea) presenting his three series Deodorant Type, The Flat and The Sculpture bringing the genealogy of his artistic practice into perspective.
Gwon Osang's artistic oeuvre has been driven by his aspiration towards the exploration of the concept of sculpture pushing its traditional boundary as an artistic medium. Through closely interconnected three different series, he keenly aims to depict and testify on the temporality and futility of the contemporary lives and society through sculpting postmodern sculptures.
In his celebrated Deodorant Type series, Gwon effortlessly creates sculptural three-dimensionality through weightless two-dimensional photographs. From the fascination of the commonality between photographic negatives and the plaster molds, he converts the weightness, volume and density of traditional sculptures from marble and bronze with the fragile lightness of photography. The title, Deodorant Type references on the deceptive and misperceptual mechanism of the product as it conceals the odour without eliminating the fundamental cause. Similarly, his photo-sculptures portrait lifelike figures from reassembled photography captured from living models, cease to represent what is being represented devoid of its true essence yet transforming them into another beings.
The Flat series originates from the artist's question on 'still life.' From his belief that any freestanding objects can be a sculpture, he adheres wires onto magazine advertisement cut-outs and photographs his flat sculptures into a frame. To question the validity of it as a sculpture is futile, yet the importance remains on his efforts to broaden the possibilities of the medium by constant oscillation between two dimensionality and three dimensionality – the act of conversion from a conversion which in part coincides with the deconstructive nature of postmodern society.
In The Sculpture series, Gwon reilluminates traditional mode of sculpting to reflect his ongoing investigation to procreate sculptures that inevitable reflects contemporary lives. The history of sculpture and industrial designs were significantly founded upon to study of human bodies. As Rodin pursued his belief on the aesthetical possibilities of fragmented body such as 'torso,' Gwon focuses on the contemporary industrial design such as high-end automobiles and motorbikes that exemplify the height of commercial society as pure artistic materials. The use of images and information accessible only via internet – virtual reality – without thorough observation or physical engagement also highlights the notion to create an object which reflects the current.
Gwon Osang (b. 1974) received MFA and BFA in sculpture at Hongik University, Seoul, Korea. He exhibited internationally as Seoul Museum of Art, Leeum Samsung Museum of Art Seoul, PLATAEU Seoul, Saatchi Gallery London, Manchester Art Gallery, National Museum of Fine Arts Buenos Aires, Arken Museum for Modern Art Copenhagen, The National Portrait Gallery Canberra, The National Art Museum of China, Singapore Art Museum. He participated in various residency programmes as National Art Studio Changdong and collaborated with artists as Keane and fashion and sports brands as Vogue and Nike.
Date: 4 April – 31 May 2013
Venue: HADA Contemporary, 21 Vyner Street, London, E2 9DG