Pre-Summer Explorers! 2019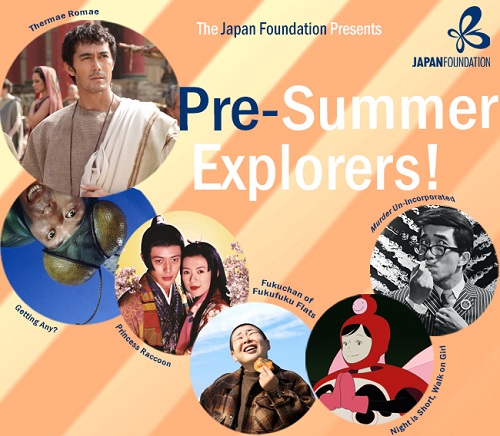 Come and enjoy a prelude to summer with us by immersing yourself in our feel-good comedy film season!
From wacky time-travel to ancient Rome (Thermae Romae) and a musical extravaganza set in feudal Japan (Princess Raccoon), to a slapstick twist on the film noir genre of the 60's (Murder Un-Incorporated) – our annual Pre-Summer Explorers season aims to make you shake and cry with laughter while presenting the multi-faceted and unique sense of humour in Japanese cinema!
Date: 26 June 2019 – 30 June 2019
Venue: Screen 1, The Soho Hotel, 4 Richmond Mews, W1D 3DH London / Prince Charles Cinema, 7 Leicester Place, WC2H 7BY London