Private viewing and artist talk: Sketches from the Poem Road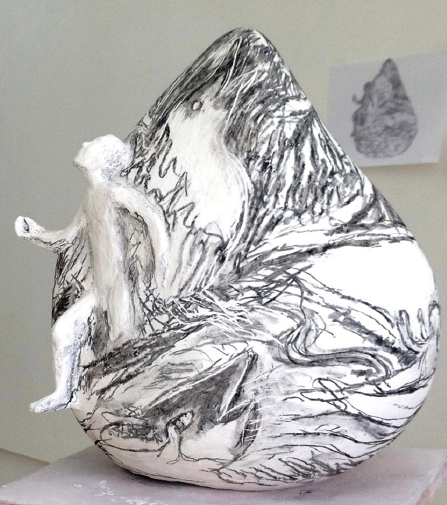 Join us for a private viewing of Isao Miura's Sketches from the Poem Road, with accompanying talks by Isao and his collaborator, the poet Chris Beckett.
In spring 1689, Matsuo Basho set off from Edo (now Tokyo) on a long risky journey to the north of Japan. He travelled light, he tells us, just a paper raincoat and cotton gown, his writing brush and ink. On his return to Edo, he wrote one of the defining works in Japanese literature, The Narrow Road to the Deep North, which describes his journey in hai-bun – a mixture of poetry and prose.
In this collaborative exhibition of artwork and poetry, Isao and Chris aim to recreate something of the freshness and intensity of Basho's iconic text, reflecting Isao's own life-journey from the 'deep north' of Japan where he was born. For this private viewing, they will talk about the interpretative journey from text to image and the relationship between sculpture and drawing, before opening up the discussion to general questions. The talk will begin at 7.15pm, but attendees are invited to arrive from 6.30 to explore the exhibition at their own pace.
The show is the first in Isao Miura's project on The Narrow Road, on which he is working during a six month Fellowship in the Foundry at Chelsea College of Art. The project will extend to other collaborations around the UK with artists and poets in Bristol, Liverpool and Glasgow, culminating in a large show celebrating the 330th anniversary of Basho's departure on the Narrow Road in 2019.
Date: Monday 30 March 2015, 6.30 for 7.15pm
Venue: The Poetry Society (The Poetry Place), Covent Garden Market, 22 Betterton Street, London WC2H 9BX