Private Viewing and Artist Talk: Travels in a Paper Coat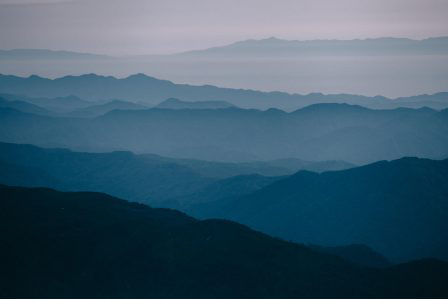 Following two successful exhibitions at the Poetry Society (2015) and the Glass Tank Gallery, Oxford Brookes University (2016), Travels in a Paper Coat is the third Matsuo Basho inspired collaboration between sculptor Isao Miura and poet, Chris Beckett. For this new multi media exhibition, they are joined also by filmmaker Nikolai Azariah.
Japan Society members are invited to a special private view of the exhibition, with introduction by the artists.
With Basho's paper coat as a symbol of lightness and simplicity, the exhibition takes visitors from a Departure point of collage and sculpture, past a "Haiku Creek" made of Shiramine paper, towards a Temple installation with tatami floor & shoji walls made by Isao Miura, onto which Nikolai Azariah's films from the Narrow Road are projected and where natural sounds together with readings of Japanese poetry are audible. Bronzes & paintings by Isao act as fascinating Uta Makura landmarks along the way, including the Mojizuri Stone and the Nine-Tailed Fox demon.
Isao Miura is a painter and sculptor from Akita in the "deep north" of Japan. He left his village near Mount Chokai (an active volcano) and Kisagata Bay to study painting in Tokyo, later moving to London to continue his studies. Isao is now engaged in a project to translate Basho's Narrow Road into visual images, to analyse its emotional power, its culture-defining charm, through paintings, drawings, calligraphy and sculpture.
Chris Beckett is an English poet, published by Carcanet Press, who worked in Tokyo in the 1980s. His collaborative book with Isao Miura, Sketches from the Poem Road (Hagi Press, 2015), was shortlisted for the Ted Hughes Award.
Nikolai Azariah is a half English, half Finnish filmmaker whose work centres around the idea of discovery, both in process and end product. Having a love for travel, he spent the last two years exploring India, Nepal, Japan, Colombia and Peru while working on three self-initiated documentary film projects. Being half Finnish, frequent sauna visits are essential to his creative process.
Date: Thursday 12 July 2018, 6.30pm
Venue: APT Gallery, 6 Creekside, Deptford SE8 4SA