Public Seminar: Female Entrepreneurship in Japan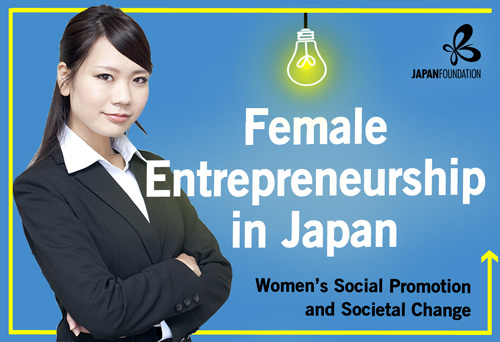 The Japan Foundation, in collaboration with Kobe University, is delighted to present this special seminar exploring the rise of female entrepreneurship in Japan.
As part of recent economic revitalisation measures, the Japanese government has hoped to encourage business and career aspirations of women through a series of policies including promoting leadership roles for women in traditional business models, and also offering funding and support to nurture young female entrepreneurs.
Despite this some reports indicate that the number of female entrepreneurs in Japan is still less than half that of men, and the 2015 Female Entrepreneur Index, which assesses favourable conditions for women entrepreneurs, ranks Japan in forty-fourth place, substantially lower than other comparable economies. Why so low?
To explore the challenges facing emerging female entrepreneurs in Japan the seminar will feature a diverse panel including Professor Kazufumi Yugami (Kobe University) a specialist in labour economics who will explore contemporary employment and management practices and policies to explain why growing numbers of women may be more attracted to advancing their careers outwith the typical corporate environment; sociologist Professor Itsuko Kamoto (Kyoto Women's University) who will explore the impact of changing family structure in Japan on the social advancement of women; and Mr Tatsuya Imoto, representative of Ladies' Entrepreneur Discussions (LED) Kansai, a new government led network which supports and promotes emerging female entrepreneurs.
Chairing the discussion will be sociologist Professor Kiyomitsu Yui, Executive Director of the Centre for EU Studies at Kobe University.
Drawing from their extensive range of expertise the panel will explore how Japanese culture, society, and economy has encouraged – or discouraged – the growth of female entrepreneurship, and consider how best emerging female entrepreneurs can be supported in future to maximise their potential.
Date: 22 February 2016 from 6.30pm
Venue: Mander Hall, Hamilton House, Mabledon Place, London WC1H 9BD