Public Seminar: INEMURI: The Art of Napping in Japan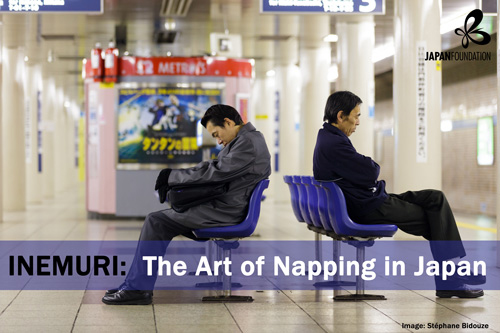 Japan is known for long working hours and a strong work ethic, and recent polls have shown that Japanese workers enjoy less sleep at night than workers in any other country. Yet, one thing that surprises many foreign visitors to Japan is the number of people in public that can be seen napping during the day, whether in the train or in a restaurant, in the classroom or in the office, or even in a TV broadcast from parliament.
This practice of sleeping in a situation not meant for sleep is known as inemuri in Japanese, which literally translates as 'to be asleep while present'.
In a society that prizes dedication to hard work, and where many people seem to sacrifice nocturnal sleep for work and study, why is sleeping on the job tolerated?
This is a question that puzzled Dr Brigitte Steger, Senior Lecturer in Modern Japanese Studies at the University of Cambridge, which led her to write a book on the topic which entered the bestseller charts in Japan.
In this seminar Dr Steger will explore the phenomenon of inemuri in Japanese society, as well as the unwritten social rules that govern the practice. Far from being a sign of laziness, inemuri has even been linked to better productivity. Dr Steger will be joined in discussion with sleep expert Dr Robert Meadows (University of Surrey) to compare attitudes to sleep in the UK and Japan and discuss whether anything can be learned from the custom in the UK where the demands of modern life have led to an increase in sleep deprivation.
Date: 4 June 2015 from 6.30pm
Venue: Nunn Hall, Institute of Education, 20 Bedford Way, London, WC1H 0AL