Public Seminar: Online Election Campaigns and Digital Democracy in Japan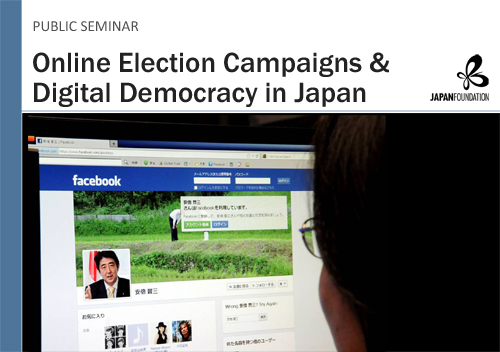 In April 2013 Japan's Public Offices Election Law was revised and a ban on using the Internet for election campaigns was lifted. Prior to the revision, there were hopes that this would stimulate greater political debate and lead to increased voter turnout, particularly among younger voters. Contrary to expectations, however, the introduction of web-based electioneering appears to have had little influence on voting patterns and election results.
In this special public seminar, Dr Ryosuke Nishida (Ritsumeikan University) joins us to chart the rise of web-based election campaigns in Japan and to examine the current debates surrounding this new form of electioneering. With reference to the recent Upper House and Tokyo gubernatorial elections, Nishida will also explain why Internet election campaigns have thus far failed to attract more young voters to the polls.
Joining Nishida in discussion following his presentation will be Dr Andy Williamson, an internationally recognised expert in digital democracy, online campaigning and citizen engagement.
Date: 10 November 2014 from 6.30pm
Venue: The Japan Foundation, London