Public Seminar: People Make Places: Empowering Locals through Community Design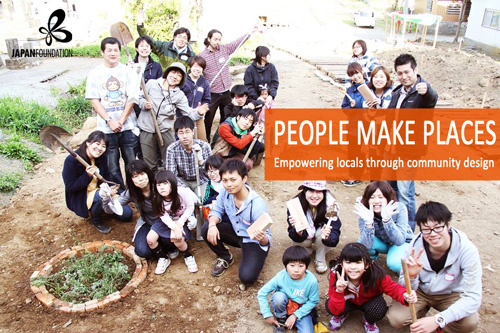 Ryo Yamazaki defines community design as 'the empowerment of locals through design to make them happy'. He is one of the speakers at this special seminar, which will discuss the principles behind community design and how they have been applied in projects in both Japan and the UK.
As CEO of community design company studio-L, and Professor and Director of the Department of Community Design at the Tohoku University of Art and Design, Ryo Yamazaki is involved in wide ranging activities throughout Japan which aim to facilitate local communities to not only create and improve public spaces, but also to seek their own solutions for the social problems that they are facing. Starting with the development of Japan's first park managed through citizen participation, more recent projects have ranged from developing new ways to use open space in a department store, to helping an island community promote tourism.
At this public seminar Ryo Yamazaki will be joined by Sophia de Sousa, Chief Executive of The Glass-House, an independent charitable organisation which plays a leading role in the promotion of community led design in the UK. Sophia de Sousa will introduce the aims and activities of the Glass-House, which strives to put local people at the heart of making changes to their neighbourhoods. She will also join Ryo Yamazaki to discuss the development of community design in both Japan and the UK, and what can be learned from each other's experiences.
Date: 7 May 2015 from 6.30pm
Venue: Brockway Room, Conway Hall, 25 Red Lion Square, London, WC1R 4RL