Public Seminar: STEMming the Gender Gap: A New Era for Japanese Women in Science and Engineering?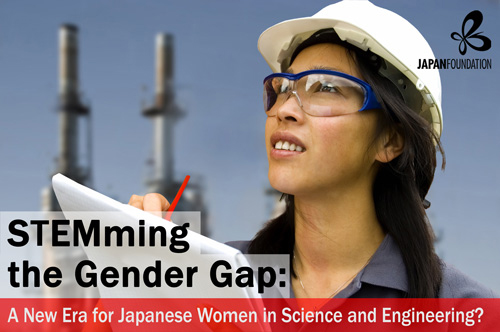 In January 2014, Japanese Prime Minister Shinzo Abe stated that 'Japan should be the place that gives women the opportunity to shine. Thirty per cent of leadership positions should be occupied by women by 2020'. This promise seemed to herald a new era for women in the workplace in Japan.
30 years ago, the Equal Employment Opportunity Law was introduced in Japan which was intended to enable companies to fully utilise human resources regardless of gender. Despite this, even in 2013, the proportion of female leaders in large corporations was only 10.2 percent.
Although the gender gap in science, technology, engineering and mathematics (STEM) does vary greatly from country to country, the number of Japanese women in these fields remains particularly low, and the proportion of female researchers in science and technology is still one of the lowest (14.4 percent) among OECD countries.
Why so few? In this seminar, Dr Naonori Kodate (University College Dublin) will try to answer this question, by shedding light on historical developments and the current gender equality situation in Japan through the lens of women in STEM. He will explore how gender equality policy in science has been intertwined with social norms, family and individual life decisions and other policies. He will also look into measures the government, universities and research institutes are taking to address this issue, and explore whether these measures have led to an increase in female representation in these fields.
During this special seminar, we are also delighted to welcome Dr Ekaterina Hertog (University of Oxford), an expert on Japanese family trends, who will join Dr Kodate in conversation to explore the effect of changes in Japanese family structure on the position of Japanese women in STEM.
Date: 1 July 2015 from 6.30pm
Venue: The Swedenborg Society, 20-21 Bloomsbury Way, London, WC1A 2TH