Public Seminar: The Happy Youth of a Desperate Country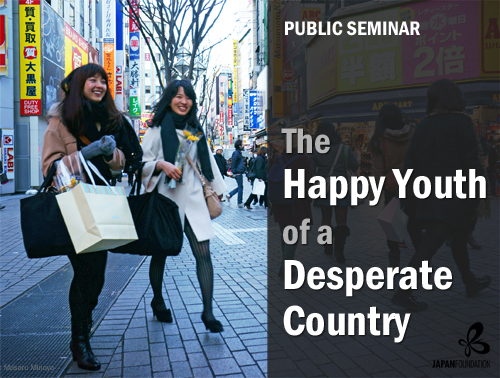 In this special public seminar, Japan's leading young sociologist and author of the controversial book 'The Happy Youth of a Desperate Country' Noritoshi Furuichi (Tokyo University), joins us to explain why, despite fewer opportunities for long-term stable employment, the majority of Japan's youth are in fact satisfied with their lives, and how this contentment challenges the dominant media discourse which portrays young adults as a disappointed and unhappy generation. Furuichi will also examine why young Japanese seem to be politically apathetic even in the face of rising social inequalities and an uncertain future.
Joining Furuichi in discussion following his presentation will be Dr Tuukka Toivonen from SOAS, University of London.
Date: 12 November 2014 from 6.30pm
Venue: Rm642, Institute of Education, University of London, 20 Bedford Way, WC1H OAL