Public Seminar: Tracing colours and characters in the work of HARUKI MURAKAMI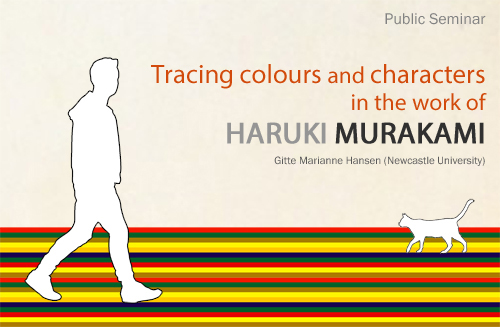 In this special seminar, Dr Gitte Marianne Hansen (Newcastle University) will explore some of the connections and meanings between colours and characters throughout the work of Haruki Murakami. She will begin by analysing Murakami's latest novel Colorless Tsukuru Tazaki and his years of pilgrimage, before looking at earlier characters from well-known longer novels such as Norwegian Wood and 1Q84 as well as from short stories such as 'The little green monster'.
Following the talk, Dr Hansen will be joined in discussion by Dr Sebastian Groes, Senior Lecturer in English Literature, University of Roehampton.
Date: 26 August 2014 from 6.30pm
Venue: The Japan Foundation, London