Public Seminar: Voices from Fukushima – sketching a future beyond the pro/anti-nuclear debate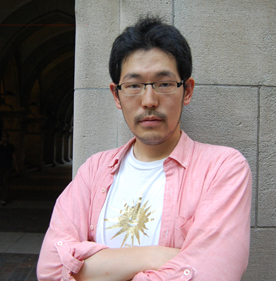 We are delighted to announce that the sociologist Hiroshi Kainuma (University of Tokyo) will be visiting the Japan Foundation in January for two special seminars introducing his latest research.
In this first seminar, Kainuma – a native of Fukushima prefecture – will discuss the experiences of those whose lives have been directly affected by the nuclear power industry in Fukushima, both before and since March 11, 2011. He will also argue that the nuclear debate should move beyond a pro/anti-nuclear dichotomy, and that future discussions should be situated in the correct historical, social and political context.
Date: 20 January 2014 from 6.30pm
Venue: The Japan Foundation, London