Reading the Mail of the Japanese Ambassador in Berlin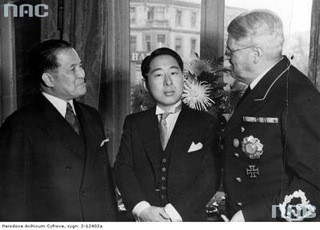 Britain was woefully equipped in terms of Japanese language expertise in December 1941, in spite of efforts by SOAS to alert the government to the need to start training people to speak and read Japanese from 1939 onwards. Undergraduates and schoolboys with a talent for crossword puzzles, chess and languages were lured into emergency language courses at Bedford, Bletchley Park and SOAS and learnt a very particular kind of Japanese that was useful for the war effort.
Those who ended up in Bletchley Park ended up reading the despatches of Japanese diplomats in Europe, including those of the remarkable Oshima Hiroshi, long-serving ambassador in Berlin. His despatches were invaluable in the struggle with Nazi Germany but they also had a lot to say about the Soviet Union. Oshima died in 1975, not knowing that his mail had been read throughout the war.
Why did all this have to be kept secret so long? What happened to the young men and women who learnt Japanese during the war? And why were their teachers so positive about Japan?
Date: 17 May 2016, 6.00pm – 7.00pm
Venue: Daiwa Foundation Japan House, 13 – 14 Cornwall Terrace, London NW1 4QP
Tel: 020 7486 4348
Email: office@dajf.org.uk
Web: http://www.dajf.org.uk
Organiser: The Daiwa Anglo-Japanese Foundation