Recorder and Harpsichord recital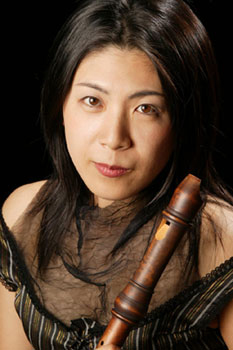 Naomi Okuda (recorder) and Thomas Foster (harpsichord) present an exciting recital of music from the 17th and 18th centuries featuring music by well known composers J. S.Bach and G.Ph.Telemann , together with somewhat rarer musical treasures from the likes of G.Fontana and J.Stanley. Naomi will be playing a variety of different recorders and it will be a rare opportunity to hear two contrasting harpsichords (build by Andrew Wooderson) in the same programme.
There will be drinks and plenty of time to chat between/after the programme.
Date: 5 December 2013, 19.30pm
Venue: The Cello Factory, 33-34 Cornwall road waterloo, London SE1
Tel: 08448700887
Web1: http://cellofactory.ticketsource.co.uk/
Web2: http://www.emclute.com/okuda//
Organiser: The Cello Factory