Rediscovering Hidden Treasures – Japanese Art Collections in the UK as our Shared Heritage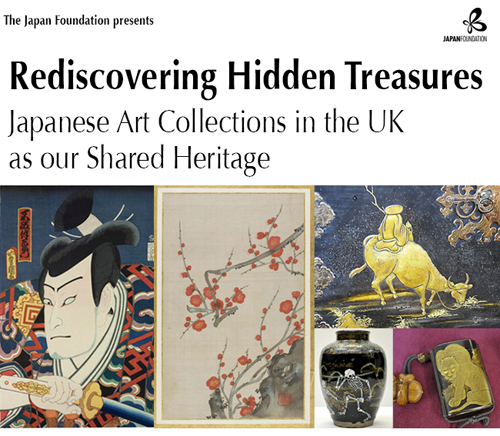 In the 18th and 19th centuries, the formation of public museums in the UK allowed large collections of Japanese art and artefacts to be seen for the first time by the British public and today, Japanese collections are housed in over 150 museums, galleries and other public institutions all over the UK. Deriving from a variety of origins and dating from prehistory to present day, the objects have helped paint a picture of Japanese life, history and culture. However, despite the best efforts of experts, the extent of collections available in the UK has not yet fully been discovered, spurring a recent research project to review exactly what they are.
Bringing together experts in the field and, this session will introduce this recent research project on Japanese collections in the UK and beyond, and will look into the current state of, and issues surrounding, these collections. Reflecting on the wealth of Japanese collections at UK and re-evaluating its significance, a discussion will be made about how such further efforts can benefit those who are entrusted national heritage as well as the general public and how our shared heritage can be utilised and cherished for future generations to come.
Presentations:
Prof Akihiro Kinda, President, National Institute for the Humanities, Japan
Yoshi Miki, Curatorial Consultant and Visiting Professor, National Museum of Japanese History, Sakura, Japan
Dr Rosina Buckland, Senior Curator, National Museums Scotland
Date: 27 November 2013 from 6.30pm
Venue: The Japan Foundation, London