Reel Japan Film Festival: Twisted Love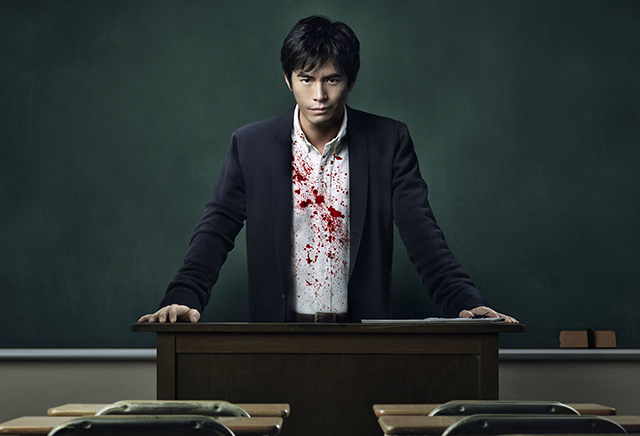 Reel Japan: 'Reel' represents cinema. We are a film festival committed to bringing the best and most exciting Japanese cinema to these shores. 'Japan' needs no explanation!
It's the country from whose films we love and want to share with the world. 'Reel Japan' represents out commitment to breaking away from stereotypes to show vibrant, colorful, exciting, modern Japan.
Reel Japan Film Festival: Twisted Love
Be it in London or Tokyo, the course of love never runs smooth. Reel Japan proudly presents a selection of films that explore the darker side of love, relationships and life. From some of the biggest directors currently working in Japan including Takashi Miike (Audition, 13 Assassins), Shinya Tsukamoto (Tetsuo, the Iron Man) and Sion Sono (Suicide Club) to the freshest rising stars, we've put a lineup together that represents the best in contemporary Japanese cinema from filmmakers who dare to take you somewhere a little… twisted.
Saturday April 30th
12:00 A SNAKE OF JUNE Dir. Shinya Tsukamoto, 77mins
13:45 BE MY BABY Dir. Hitoshi One, 139mins
16:30 GREATFUL DEAD Dir. Eiji Uchida, 98mins
18:40 HIMIZU Dir. Sion Sono, 129mins
Sunday May 1st
11:30 LALA PIPO Dir. Masayuki Miyano, 93mins
13:30 MEMORIES OF MATSUKO Dir. Tetsuya Nakashima, 130mins
16:00 ISN'T ANYONE ALIVE Dir. Sogo Ishii, 113mins
18:30 LESSON OF EVIL Dir. Takashi Miike, 129mins
Date: 30 April & 1 May 2016
Venue: The Yard Theatre, Unit 2A, Queen's Yard, White Post Lane, Hackney Wick, London E9 5EN
E-mail: reeljapan2016@gmail.com
Web: http://bjff2016.com
Organiser: REEL JAPAN