Report From Fukushima: Health Issues After the 2011 Nuclear Incident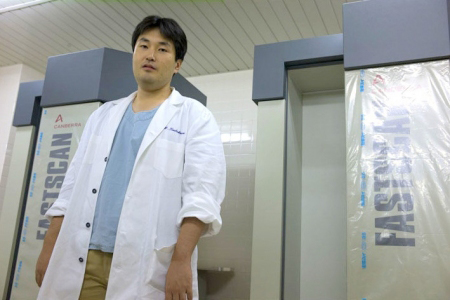 On 11 March 2011, Japan experienced an unprecedented catastrophe compounded by a radiation-release incident at Fukushima Dai-ichi nuclear power plant in the wake of the massive earthquake and subsequent tsunami, which was later assessed as a Level 7 on the International Nuclear Event Scale – the worst possible rating.
According to Dr Masaharu Tsubokura, a leading researcher at the University of Tokyo's Institute of Medical Science, who has initiated and promoted radiation screening programs in several municipalities in the affected areas since the incident, there has been a great deal of speculation about radiation exposure and the future health risks among nearby residents because little actual scientific evidence has been available on the current situation around Fukushima.
Dr Tsubokura and Dr Morita are medical doctors based at Minamisoma General Municipal Hospital and Soma Central Hospital, located in coastal cities of Fukushima Prefecture (Minamisoma City and Soma City, 15-40km north of the nuclear plant). They will give a talk on the current local situation in the context of radiation issues and other public health problems that have arisen after the incident, such as accelerated ageing. They will also present actual measurement data on radiation exposure levels in these cities, rather than giving estimates or proxies.
Date: 12 February 2015,, 6:00pm
Venue: Daiwa Foundation Japan House, 13 – 14 Cornwall Terrace, London NW1 4QP
Tel: 020 7486 4348
Email: office@dajf.org.uk
Web: http://www.dajf.org.uk/event/report-from-fukushima-health-issues-after-the-2011-nuclear-incidentt
Organiser: The Daiwa Anglo-Japanese Foundation