Report from Tohoku: Christopher and Phillida Purvis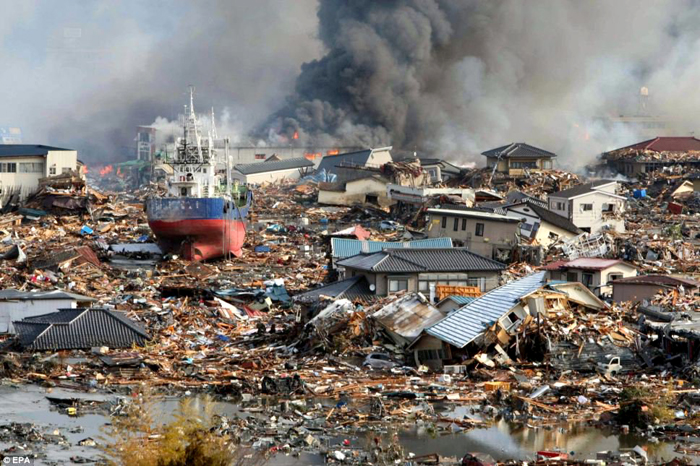 Date: Tuesday 11th October, 6.45pm
Venue: Oriental Club, Stratford House, 11 Stratford Place, London W1C 1ES
Free – Booking Essential
A Pay bar is available before the lecture
(Please note that Oriental Club rules require gentlemen to wear a jacket and tie)
Seven months after The Great East Japan Earthquake, Christopher and Phillida Purvis will report on a recent visit to Tohoku. During this trip they visited towns and villages throughout the region from Soma in the south to Kamaishi in the north. They spoke at length with government officials, staff from charitable and voluntary agencies, people running local businesses and other survivors of the disaster.
In this talk, they will share their impressions of life in the different places visited; report on the state of recovery and the task that still lies ahead; as well as present film footage and photographs taken during the trip. In particular, they will discuss the role of NPOs and local voluntary organizations in the recovery process and the way in which donations to the Japan Society Tohoku Relief Fund are being used to support them.
Christopher Purvis CBE has been chairman of the Japan Society since 2006 and has spent the last 13 years of his career in the not-for-profit sector. His main interests are in the arts, Japan, the social sector and education. He holds a number of positions in this field, including chairman of the Barbican Centre Trust, and founding trustee of IntoUniversity. He also had a close connection with Japan during his business career and spent over 10 years there, having established the Tokyo branch of SG Warburg.
Phillida Purvis MBE serves on the Japan Society Tohoku Earthquake Relief Fund Management Committee liaising with voluntary organizations in Japan on its establishment. She is Founder and Director of Links Japan which was established in 1998 to promote sharing between civil society organizations in the EU and Japan. She has run exchange programmes between NPOs, NGOs and community organizations on a range of social sector issues, such as community regeneration, social inclusion, social enterprise and international development cooperation. As a member of HM Diplomatic Service she undertook Japanese language training and served at the British Embassy in Tokyo during the 1980s.