Rethinking 'Japanese' Pop Culture: Transnational media cultural connections and the question of cultural diversity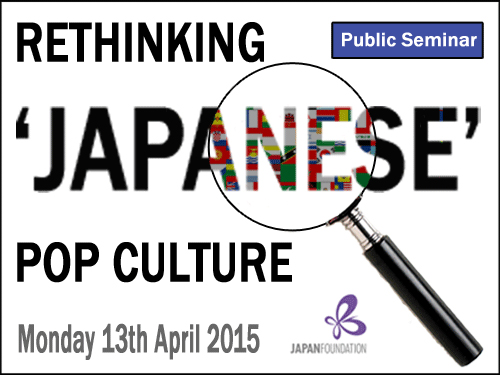 Since the late 1980s, Japanese consumer technologies, and subsequently pop culture exports such as Pokemon and Hello Kitty, have become increasingly familiar to many people around the world. But has our increased exposure to these cultural exports led to a greater understanding of the diversity of contemporary Japan?
Eminent Japanese media and cultural studies scholar Professor Koichi Iwabuchi (Monash University, Australia) will lead this seminar, which will discuss the phenomenon of the spread of Japan's cultural exports and consequent cross-border dialogue; and will challenge ideas and assumptions of a single 'national' Japanese pop culture. While many 'Japanese' cultural products are, as in most other popular cultures, not purely Japanese inventions, what has become prevalent is the re-accentuating of national cultural borders as a result of this inter-nationalized circulation and display of media cultures. This presentation will discuss in the Japanese and East Asian context how this process contains and discourages engagement with growing multicultural situations, and will suggest the need for trans-Asian perspectives and collaboration to tackle this situation.
Professor Iwabuchi will be joined in conversation with Dr Griseldis Kirsch (SOAS, University of London).
Date: 13 April 2015 from 6.30pm
Venue: Room 822, 20 Bedford Way, Institute of Education, London