Riding the Current – Japanese Contemporary Art and its Curatorial Views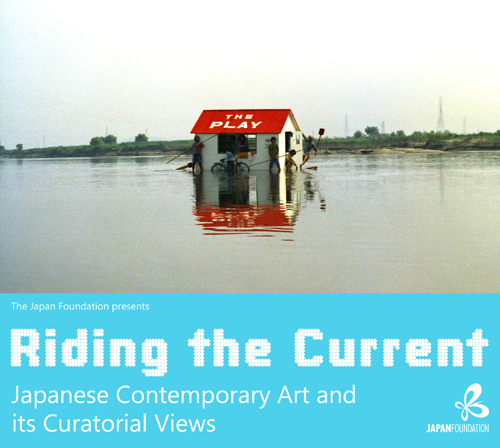 With the turn of the millennium being a tipping point for some, contentious questions have been raised in the direction of Japanese contemporary art. While borderless activities by Japanese artists – both in the media they work with and places they choose to live – are globally identified, it is also a truth that there are some whose interest it is to explore, rather introvertedly, their immediate surroundings as a contrast. One connecting factor is however that in the wake of the 3.11 Great East Japan Earthquake, artists and the art from Japan are for the first time in a long time regarded as being more politicised than before. Has contemporary Japanese art managed to re-set the existing framework, and are artists able to act as a tool to shift the paradigm of Japan? Where are the latest currents pulling Japanese art?
Hinted at by the most recent edition of the Dojima River Biennale in Osaka, Take me to the River which examines the current of contemporary art as influenced by the ancient Heraclitus quote "everything flows, nothing stands still", the Japan Foundation has invited two distinguished art professionals, Tom Trevor, the Artistic Director of this year's Dojima River Biennale as well as the former Director of Arnolfini, Bristol, and Mizuki Takahashi, Chief Curator of Art Tower Mito in Japan, to explore what they have observed is happening with this new era of Japanese contemporary art and artists through a series of presentations and conversation. These two established curators will also discuss how contemporary Japanese art is seen from both Japanese and British perspectives, examine the curatorial issues in presenting Japanese art, and explore what is to come in the Japanese art world flowing forward.
Date: 30 September 2015 from 6.30pm
Venue: The Lecture Theatre, the Courtauld Institute of Art, Somerset House, Strand, London WC2R 0RN