Riusuke Fukahori "Goldfish Salvation 2"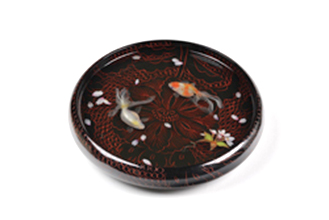 ICN proudly presents Goldfish Salvation 2 by Riusuke Fukahori, an artist internationally acclaimed for his 2012 video on his creative process. This is his second solo exhibition in the UK. The "Fukahori Goldfish" is a painting yet it grasps the ephemeral beauty of the goldfish captured in a flat plane of resin, and is vibrant and almost three-dimensional.
While reflecting on the conceptual idea valued in European and mainstream art culture, the piece puts emphasis on the method and aesthetics valued in Asian art. We hope you will be able to appreciate this ideology in the Fukahori piece.
Date: 11 – 21 December 2014, Open daily 12 – 6pm
Venue: 93 – 95 Sclater Street, London E1 6HR
Email: info@icn-global.com
Tel: 020 7729 7977
Web: http://www.icn-global.com/
Organiser: ICN gallery