Ryoji Ikeda – Test Pattern Live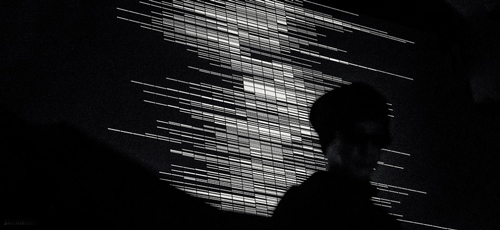 Japan's leading electronic composer and visual artist Ryoji Ikeda will perform Test Pattern, an audiovisual work presenting intense flickering black and white imagery synchronised to a powerful soundtrack. Exploring the relationship between art and sound by orchestrating sound, images, materials, physical phenomena and mathematical notions, Ikeda's latest material is the result of almost 20 years of research.
Performances times: Thursday, 28 September 2017: 7:30pm and 9:30pm.
The Japan Foundation is pleased to present this project in partnership with Thirty Three Thirty Three, The Barbican and Selfridges.
Date: 28 September 2017
Venue: The Selfridges Old Hotel at Selfridges Oxford Street, London