Sake Symposium: Understanding the Unique Aspects of Sake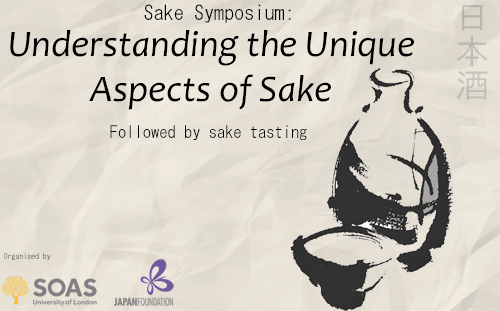 The Japan Foundation and SOAS are hosting a special symposium looking at the Japanese phenomenon that is sake. Widely seen as the national drink of Japan, sake exports have been booming in recent years, with its unique taste and wide range of flavours, it has been appearing more and more on UK menus. This seminar will bring together experts to discuss sake from various perspectives: historically, culturally, commercially and diplomatically.

The symposium will be followed by a sake tasting session, with experts on hand to guide you through the different types of sake available. 
We are delighted to be joined by five eminent speakers, each bringing a unique set of personal expertise. 
Date:20 February 2019 from 5.00pm
Venue:Khalili Lecture Theatre, SOAS, London WC1H OXG