SAKE: Tradition Meets Innovation – The Story of the First Non-Japanese Sake Master Brewer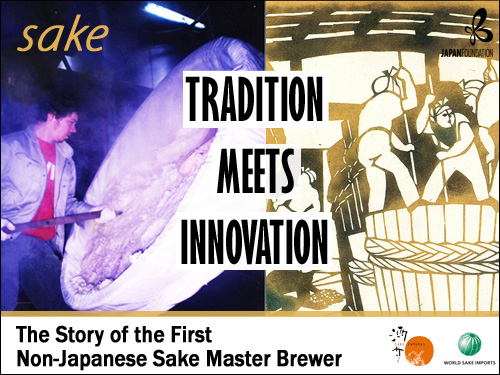 The brewing of sake is a craft steeped with tradition, but one which has risen to many new challenges in modern times.
Philip Harper has a unique perspective on tradition and innovation in the world of sake, having worked for more than 20 years in the industry, and being the only non-Japanese to have earned the prestigious title of 'toji' or master brewer.
Japanese sake has played an important role in Japanese culture since ancient times, but in recent times social change had pushed sake towards the periphery of Japanese lifestyle. In response to this, innovative efforts have been made to revitalise the sake market within Japan, as well as to widen its appeal internationally.
In this special talk, through sharing his own experiences of learning the complex and sometimes arcane traditions of sake-brewing, Philip Harper will also shed light on how the sake industry has responded to recent challenges, preserving traditional methods and wisdom, while adopting new modern techniques in production and marketing.
Philip's own range of sake embodies this marriage of innovation and tradition, bucking modern trends to brew to traditional forgotten recipes, and using adventurous techniques to create new flavours.
At this special seminar, held in the grand Conway Hall, guests will not only have the rare opportunity to put their questions to a toji, but they will also be able to sample some of Phillip's sake from the award-winning Kinoshita Brewery in Kyoto.
Also joining us will be Rie Yoshitake who will introduce the activities of the Sake Samurai association, an organisation formed by young sake brewers in Japan which works to protect sake traditions and to promote sake in overseas markets.
Date: 6 July 2015 from 6.45pm
Venue: Conway Hall, London, WC1R 4RL