SAVE THE DATE! Japanese Taster for Schools (JTS) Programme – Newcastle Training Day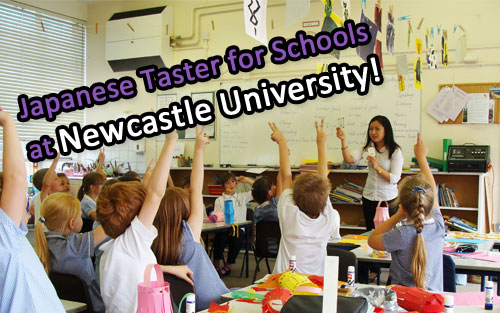 For the first time, the Japan Foundation will hold Training Day for prospective and existing volunteers for our Japanese Taster for Schools (JTS) Programme at Newcastle University in January 2014.
Our regular Training Days at our London office are a great opportunity to meet other volunteers, get teaching ideas, and ask any questions you may have. We ask our volunteers who live within travelling distance to London to attend at least one Training Day before making a school visit), in order to get a full understanding of the JTS Programme. Those who are not yet members of JTS but are interested in joining are also welcome to sign up for the training day. You can read about our last Training Day, held in September 2013, here.
Date: 21 January 2014 from 12.00pm
Venue: Newcastle University