SCORED IN SILENCE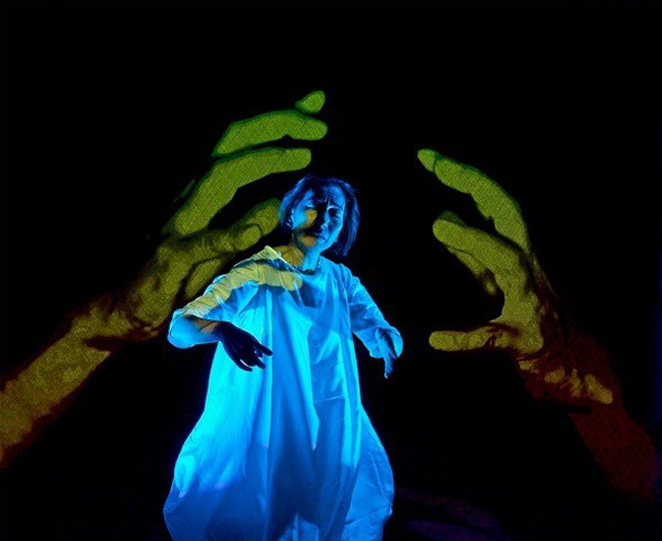 "Scored in Silence" is an intimate new solo digital performance artwork for 40 people that unpacks the untold tales of Deaf hibakusha – survivors of the A-Bombs that fell in Hiroshima in 1945.

"Scored in Silence" has been developed alongside partners VibraFusionLab in Ontario, Canada. Audience members wear Woojer© straps feeling the sound composition through vibration whilst watching the artist perform sign mime with 3D projected animation and film.

Chisato Minamimura's "Scored in Silence" is supported by Arts Council England, British Council, The Great Britain Saskawaka Foundation, Ditchling Museum of Art & Craft with media sponsors Disability Arts Online and in partnership with VibraFusionLab.
<Scored in Silence showcase>
15:00 & 19:00 Saturday 20 July 2019 at Ovalhouse, London
18:00 Sunday 21 July 2019 at Ovalhouse, London

<Scored in Silence film>
18:00 & 19:00 Tuesday 6 August 2019 at Ditchling Museum, East Sussex

<Scored in Silence British Council Edinburgh Showcase 2019>
10:10 Monday 19 – Friday 23 August 2019, Greenside, Edinburgh