Self-made Photobooks as an Object – Talk by Yumi Goto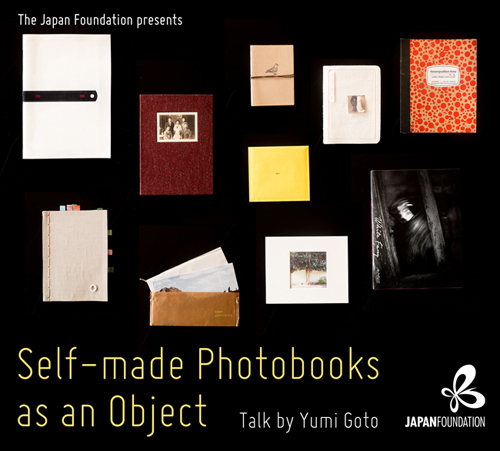 Photobooks could be considered a uniquely curated body of work in a portable and easily distributable format. Japanese photobooks in particular are highly collectible, and some Japanese photographers consider creating photobooks more important than displaying their work in exhibitions. In recent years, self and independently published photobooks have become highly sought after pieces of art as they are able to capture and convey stories in a single object in a way that traditional online and print media is not able to. But what is the potential of this practice, and how have these limited runs of idiosyncratic photo projects gained significance in the contemporary art scene?
Yumi Goto, an independent photography curator, researcher and editor, is an advocate for this latest trend in photography and as such has been facilitating the unique construction process of tactile, tangible photobooks in her outreach activities. In this talk, Goto will discuss the characteristics and potential of self-published photobooks, the outcomes of the practice, and how these books are more substantial than just a physical object while introducing a few contemporary photographers currently using this format.
Date: 14 June 2016 from 7.00pm
Venue: The Swedenborg Society, 20-21 Bloomsbury Way (Entrance on Barter St), London WC1A 2TH