Scorched Earth, Black Snow: Britain and Australia in the Korean War, 1950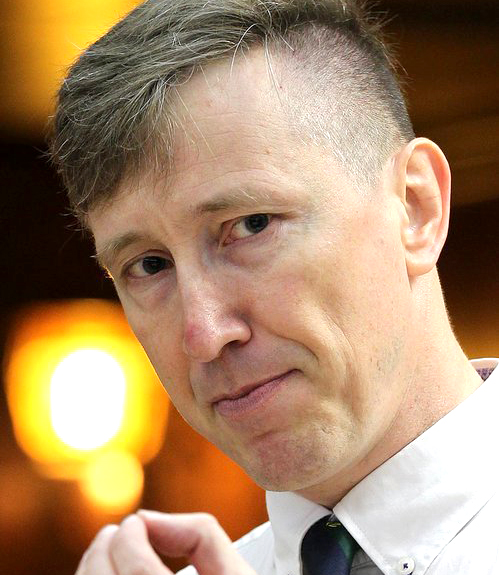 Date: 6.30pm Tuesday 21 June 2011
Venue: Multipurpose Hall, Korean Cultural Centre UK
Fee: Entry is free but RSVP to press@koreanembassy.org.uk or +44 (0)207 227 5500
A talk by Andrew Salmon
Though almost entirely unknown in the UK, the Korean War consumed more British lives than the Falklands, Iraq and Afghan conflicts combined; established China – the erstwhile "Sick Man of Asia" – as a superpower; and even today, holds the potential to reignite and unleash a nuclear catastrophe across East Asia.
In a presentation illustrated with some 200 photographs and paintings, many never seen in the UK, Seoul-based author Andrew Salmon will bring this grim struggle back to life as he discusses the story of Anglo-Australian forces in the war's most dramatic – and terrible – months. Episodes include:
• The deployment of the under-manned, under-equipped, and under-gunned 27th Infantry Brigade – at a single week's notice:
• The tragedy of Hill 282 – an episode in which the author believes Whitehall red-inked the final words of the first (posthumous) VC of the Korean War;
• The brigade's spearhead role in the UN counter-invasion of North Korea – where, in a series of battles, it decimated Kim Il-sung's army;
• China's shock offensive – and 27th Brigade's fight for survival at Pakchon; and
• The brigade's covering action below Kunu-ri, "The Gauntlet" – and the retreat to the 38th Parallel.
Andrew will conclude with the audio-visual presentation, Green Beret, White Hell – an account of the Royal Marine commandos who fought with the 1st US Marine Division in the coldest, darkest, most harrowing battle of modern history: Chosin Reservoir.
The experiences of the Korean people – helpless as their land was put to the torch amid the coldest winter of living memory – will be covered. The presenter will address the issue of atrocities, and will illuminate near-fantastical events, which are, nevertheless, established historical fact. These include:
• The bizarre night encounter at Sariwon;
• The death of Taskforce Drysdale, fighting 9-1 odds in "Hellfire Valley;"
• The "White Star of Koto-ri," and the "Cliffhanger at Funchilin Pass;" and
• The winter voyage of SS Meredith Victory, "The Ship of Miracles."
About the Presenter: Andrew Salmon covers the Koreas for Forbes, Monocle, The South China Morning Post, The Times and The Washington Times. His first Korean War history, To the Last Round: The Epic British Stand on the Imjin River, Korea, 1951 won the inaugural Osprey Publishing/Hampshire Libraries award for "Best Military Book of 2009." In 2010, Andrew was presented with a "Korea Wave" award at South Korea's National Assembly for his contribution to the literature of the war.
* Refreshments will be served before and after the talk in the Reception area.