Sensing Spaces: Architecture Reimagined – Kate Goodwin and Shizuka Hariu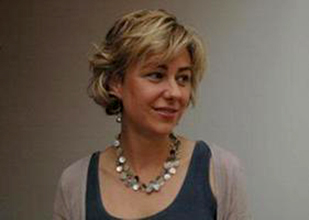 Following the massive critical and popular success of the Royal Academy of Arts' Sensing Spaces exhibition, curator Kate Goodwin will be talking about all things architectural.
Exhibition Designer, Shizuka Hariu (SHSH Architecture + Scenography) will join the talk about Sensing Spaces, which was called "Era-defining" by the Architects' Journal and "One of the most exciting exhibitions of 2014 by Time Out. This is not to be missed! Drinks are provided by craft beer company Glastonbury Ales.
Due to limited amount of seats available please RSVP to reserve your place. On the day the available seats are on first come first served basis.
Date: 22 May 2014, 13.00 – 14.00pm
Venue: The Clerkenwell Collection, 155 Farringdon Rd, London, EC1R, United Kingdom
Web: https://www.eventbrite.co.uk/e/sensing-spaces-architecture-reimagined-kate-goodwin-and-shizuka-hariu-tickets-11342651175
Organiser: The Clerkenwell Collection in Clerkenwell Design Week 2014