Seoul In The City: The Gift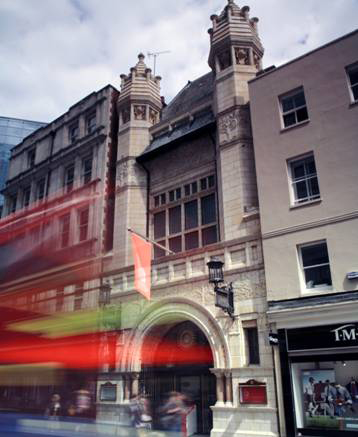 South Korea has developed a reputation as a hothouse of classical talent, where youths with high potential benefit from an early age from the governments' continued investment and support of the arts and arts education. Young Korean talents are recognised as a keen and powerful force on the international music scene, who "continue to mesmerize the world with their growing artistic eminence, frequently spotted at numerous internationally acclaimed contests held across the globe" – Hwang Dana. This summer will see some of South Korea's leading lights make their debut at the Festival.
The Gift gives City audiences the opportunity to marvel at the astonishing skill of some of Koreas youngest virtuosi. The performers will include 16 year-old cellist Ha Young Choi, 1st place award winner of International Johannes Brahms Competition 2011, and 14 year-old violinist Soo-Been Lee, winner of the Junior Division of the 2013 David Oistrakh International Violin Competition.
Date: Thursday 17 July 2014 7.00pm
Venue: Bishopsgate Institute, 230 Bishopsgate, London, EC2M 4QH
Ticket: £12, £5