Sheer Pleasure: Frank Brangwyn and the Art of Japan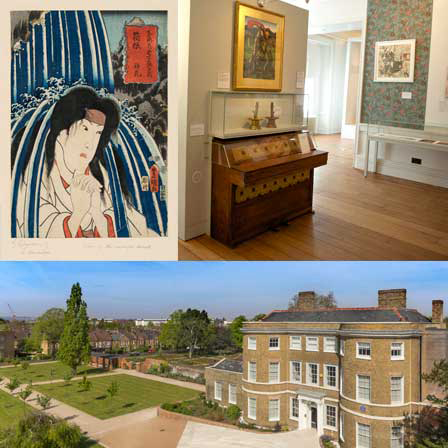 To mark the 150th anniversary of the birth of Anglo-Welsh artist Frank Brangwyn RA (1867-1956), William Morris Gallery is staging a special exhibition showing the rarely displayed Brangwyn collection of Japanese prints and paintings. On show are not only works of art including ukiyo-e prints by Utagawa Hiroshige and Katsushika Hokusai, but also works, sketches, and key block prints made by Brangwyn in collaboration with London based Japanese artist, Urushibara Yoshijiro. Work by Rebecca Salter RA, who studied printmaking in Kyoto, complements the display with a contemporary perspective on the Anglo-Japanese connections through the art of Japanese woodblock printing.
Brangwyn's love of Japanese art and his own practice influenced by Japan artistic traditions will be at the centre of the private tour that the Japan Society is pleased to present to its members and their guests. This special visit to Sheer Pleasure: Frank Brangwyn and the Art of Japan will be guided by the curator of the exhibition Carien Kremer.
Date: Tuesday 25 April 2017, 2.00pm to 3.30pm
Venue: William Morris Gallery, Lloyd Park, Forest Road, Walthamstow,, London E17 4PP