Shishi-Odori (Deer Dance) by Oshu Kanatsu-Ryu Shishi-Odori Dance Troupe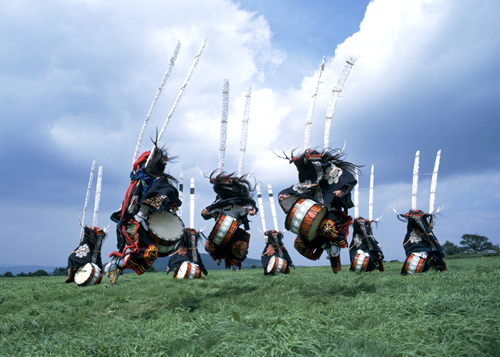 The Japan Foundation is delighted to present the spectacular Japanese folk performing art 'Shishi-Odori', to be performed in the UK for the first time!
The Oshu Kanatsu-Ryu Shishi-Odori Dance Troupe have been invited to perform their dynamic and lively dance at this year's The Mayor's Thames Festival to celebrate cultural diversity in the UK as well as to demonstrate the vital art from the Tohoku region where the Great East Japan Earthquake struck last year. The performances as part of the festival will take place over the two days, Saturday 8th and Sunday 9th September.
Prior to their performances the troupe will also travel to the Ashmolean Museum, Oxford (Thursday 6th) and the Maidstone Museum, Kent (7th) for lunchtime presentations.
Further details of the events are to follow. As it will be an opportunity to not to be missed, be sure to keep the dates free!
Date: 6 September 2012 – 9 September 2012
Venue: Various