Shozo Michikawa : Forty Years, Forty Pots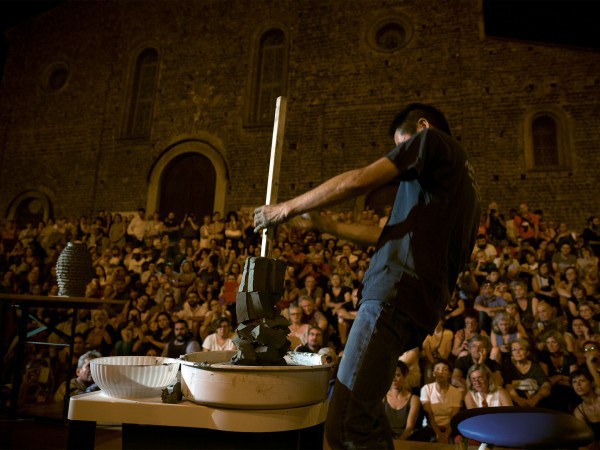 Erskine, Hall & Coe are pleased to present Forty Years, Forty Pots, an exhibition that celebrates Shozo Michikawa's life as a potter. The show will feature ceramics by Michikawa and accompanying photographic work by Yoshinori Seguchi, and will run from the 11th of October through the 2nd of November.
Michikawa and Seguchi have occasionally collaborated together for over twenty years, and most recently exhibited in Nature into Art at the Seto Ceramics and Glass Art Center in Aichi, Japan in 2016. Seguchi's photography focuses on the natural world, which is a main source of inspiration in Michikawa's work. Seguchi has also photographed Michikawa's ceramics themselves; these photographs have most notably appeared in the catalogue of Michikawa's landmark exhibition in the Forbidden City, Beijing in 2005.
Michikawa lives and works in Seto, a home to potters for the past 1,300 years. He travels extensively, giving workshops and demonstrations, and his work has been exhibited throughout Asia, Europe and America, and acquired by many public and notable collections. These include the Los Angeles County Museum of Art in California, USA, Museo Internazionale delle Ceramiche in Faenza, Italy and the Qinglingsi Temple in Xi'An, China.
To accompany this exhibition, we have produced a catalogue featuring an essay by author and arts journalist, Emma Crichton-Miller. Also coinciding with our exhibition, Shozo Michikawa: Ceramic Art has recently been published by Arnoldsche Art Publishers. The monograph looks retrospectively at Michikawa's career and achievements.
Date: 11 October – 2 November 2017
Venue: Erskine, Hall & Coe Ltd. 15 Royal Arcade, 28 Old Bond Street, London W1S 4SP
Tel: 020 7491 1706
E-mail: Mail@erskinehallcoe.com
Web: http://www.erskinehallcoe.com
Organiser: Erskine, Hall & Coe Ltd.