SO I BURIED PRESENTS: DAMO SUZUKI + MANDOG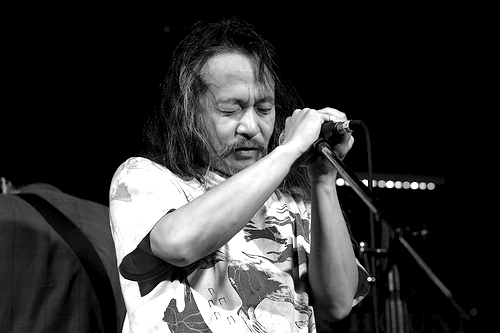 Date: Wednesday 15 June 2011 (8.00pm)
Venue: Cafe OTO, 18-22 Ashwin St, Dalston, London E8 3DL
Email: info@cafeoto.co.uk
Web: www.cafeoto.co.uk
Tickets: £7 adv. / £8 on the door
CAN legend Damo Suzuki has been on a non stop tour since the mid 80's performing improvised music with musicians from across the world. Damo was the vocalist on seminal CAN album Tago Mago. A genuine legend of experimental music.
On his 20 year non stop tour and having played thousands of shows with every night being unique and different this promises to be a special show in London's premier venue for experimental music.
Damo Suzuki Network ft. Bardo Pond (excerpt) Live @ The Rotunda – Philadelphia, PA [10.25.07] from Mike on Vimeo.