Special Film Screening: Ninja Shadow Warriors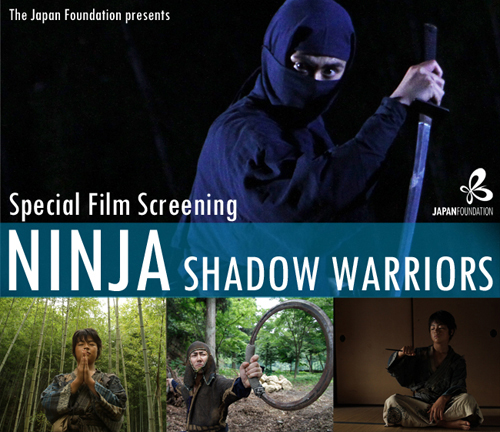 Ninja Shadow Warriors is a drama documentary unearthing the true history, unique military skills and ancient traditions behind the infamous Ninja, a small band of rebellious mountain villagers, who were a constant thorn in the side of the Samurai warrior clans.
The film tells the intriguing story of Ninja boy Tanba who was trained by his grandfather to become one of the most feared warriors in ancient Japan.
Featured experts include British and Japanese historians as well as Master Jinichi Kawakami, one of the last (if not only) surviving Ninja masters, who demonstrates the unrivalled tricks the Ninja used to fool their enemies.
After the screening, the film's Executive Producer Sebastian Peiter will be present for a Q&A with the audience.
Directed by John Wate, 2012, 52min, Japanese and English, supported by the Japan Foundation
Date: 21 November 2014 from 6.30pm
Venue: The Japan Foundation, London