Special Talk: Unravelled – SIRO-A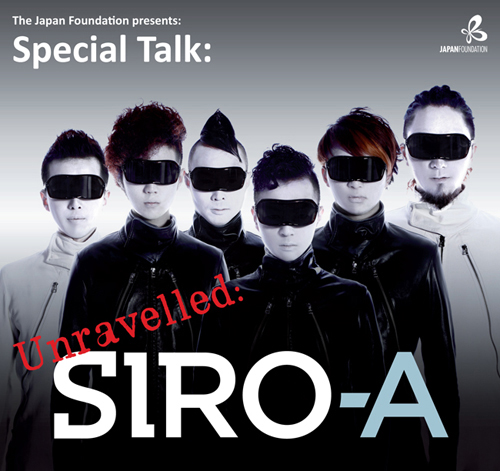 SIRO-A is a six-piece performance group from Sendai, Japan, who have astonished audiences all over the world with their spectacular and critically acclaimed performances. Often described as Japan's answer to the Blue Man Group, SIRO-A mix projection and visual trickery with live performance, all set to a techno beat and utilising the latest Japanese technology to create a spectacular visual experience. Having taken the 2011 Edinburgh Fringe Festival by storm and winning Mervyn Stutter's Spirit of the Fringe award, SIRO-A brought the performance to London's Leicester Square Theatre from February to April this year, where the show also proved to be a huge hit.
Following their success, SIRO-A will speak about, for the first time in London, the secret of the show's challenging creative process as well as the choreographical complexity performed on stage. After the talk a few lucky audience members will also get the chance to try some of the intricate movements to feel as if they are a member of SIRO-A.
This event will provide a fascinating opportunity to uncover the truth behind the enigmatic show, and is guaranteed to be a fun evening for all.
Date: 23 July 2013 from 6.30pm
Venue: The Japan Foundation, London