Spring Sounds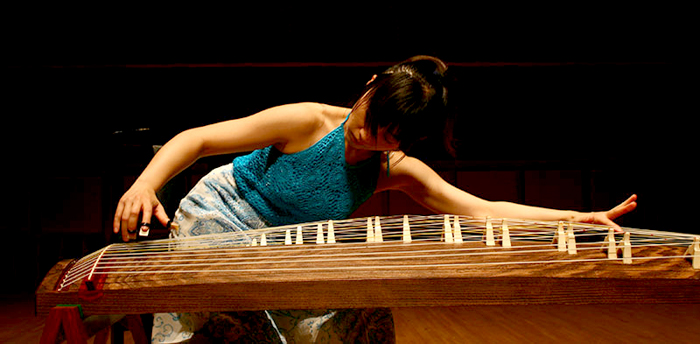 Date: 28 May 2011
Venue: Civic Hall, Rother Street, Stratford-upon-Avon, Warwickshire CV37 6LU
Tel: 01789 267567
Email: info@orchestraoftheswan.org
Web: www.orchestraoftheswan.org
Organiser: Orchestra of the Swan
Tickets: £14.50 – £19.50
Box office: 01789 207100
For further information: 01789 267567
Leading exponents of traditional Japanese instruments perform with Orchestra of the Swan, shakuhachi Grand Master James Nyoraku Schlefer and Yumi Kurosawa, one of the most exciting young soloists on Japan's national instrument, the koto, delicacy and virtuosity in harmony.
6.30 – 7.00pm What's the Score?
An opportunity to meet this evening's composers and soloists and hear the sound world of the koto and shakuhachi.
7.30pm Concert performance
James Nyoraku Schlefer: Shakuhachi Concerto
Michiyo Miyagi: Haru No Umi, The Sea in Spring with strings, Koto & Shakulhachi
Shu Wang: Sinfonietta
Daron A Hagan: Genji, a koto concerto, a Kyo-Shin-An Arts commission
Yumi Kurosawa: koto
James Nyoraku Schlefer: shakuhachi
David Curtis: conductor
Kenneth Woods: conductor
9.30pm Conversation club
Join soloist, composer, conductor and players