STOKER (2013) with QnA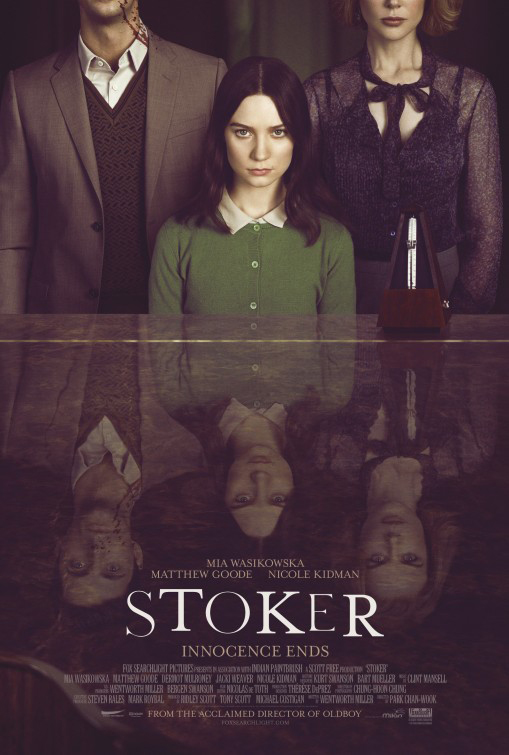 India, a talented but repressed girl with a domineering but unstable mother, learns of the death of her father in a car crash. After the funeral, India is introduced to her charming and mysterious Uncle Charlie who has decided to spend time with the grieving family. It soon becomes apparent that Uncle Charlie has an unnatural interest in his niece, India with murderous consequences.
After the screening, we are planning a Q&A event with the cinematographer Chung Chung-hoon.
Director: Park Chan-wook
Running Time: 99
Screening Date: May 29, 2014/7pm
Theatre: Multi-purpose Hall / Korean Cultural Centre UK