Summer Explorers! 2 – Japanese Anime Screenings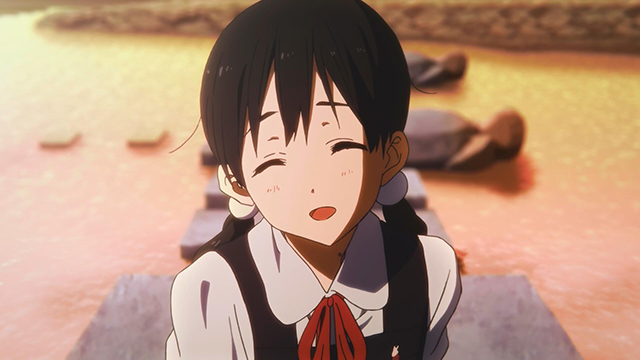 Following the popularity of last year's Summer Explorers, we have come back with many more anime films to brighten your summer days!
Part One: Saturday, 30 July: BAFTA – 195 Piccadilly, London W1J 9LN
11:00am: Hanakappa: Adventure in the Butterfly Kingdom
Hanakappa discovers that his and his friends' mothers have all been kidnapped and sets off on a journey to the "Butterfly Kingdom" to rescue them.
Recommended for ages 8+ (English subtitles), (Kazumi Nonaka, 2013, 60min)
12:30pm: Princess Arete (featuring intro by Helen McCarthy)
Kept in a castle by her father, Princess Arete spends her days watching the world go by. One day a wizard offers to marry her and take her away – will Princess Arete finally be free?
Recommended for ages 8+ (English subtitles) (Sunao Katabuchi, 2001, 105min)
3:00pm: Tamako Love Story
A light-hearted depiction of the ordinary but fun life of Tamako, the daughter of a mochi (Japanese rice cake) shop owner, and her blossoming romance with a childhood friend, Mochizo.
Recommended for ages 12+ (English subtitles) (Naoko Yamada, 2014, 83min)
Part Two: Saturday, 6 August 2016: Rich Mix – 35-47 Bethnal Green Road, London E1 6LA
12:45pm: After School Midnighters
Kunstlijk, a school's anatomical model who comes to life at night, plots a plan for revenge after three naughty students decide to vandalise and dress him up in silly clothes.
Age Classification (TBC) (English subtitles) (Hitoshi Takekiyo, 2012, 95min)
2:40pm: Mind Game
A typical love story it may seem, but things take a strange turn when wannabe cartoonist Nishi, who is given a second chance at life, is reunited with his high school crush, Myon.
Recommended for ages 18+ (English subtitles) (Masaaki Yuasa, 2004, 103min)
Booking:
These screenings are free to attend but booking is essential.
To book a place via Google Forms, please visit the following links:
Booking for Part One Sat 30 July – BAFTA, London
Booking for Part Two Sat 6 August – Rich Mix, London 
To download the flyer, the please click here.