Tales of Ise with Translator Peter MacMillan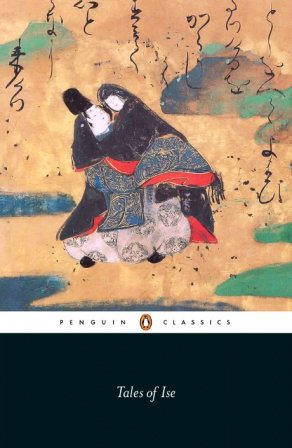 Written by multiple authors over a period of approximately one hundred years, The Tales of Ise is one of the most famous and important works of Japanese literature. Consisting of 125 poem tales loosely based on the life of the hero, Narihira, a model lover of the Heian period, they evoke a world in which beauty and refinement are a way of life. Covering such themes as love, friendship, and delight in nature – these lyrical episodes combine great elegance with a subversive, experimental wit. This groundbreaking and brilliant new translation brings out the sophisticated humour and playfulness of the original, which has inspired Japanese art and literature for a millennium. In this talk the translator, Peter MacMillan, will introduce the audience to the pleasures of the Tales and the challenges of translating it.
Peter MacMillan is a prize-winning translator, scholar, poet, and artist. He was born and grew up in a part of the Irish countryside surrounded by more horses than people. He graduated first in his class from the National University of Ireland, University College Dublin, and then went on to take an M.A. in philosophy and a Ph.D. in English literature. He spent two years as a Visiting Fellow at Princeton, Columbia, and Oxford universities.
MacMillan is currently a Visiting Professor at Kyorin University and also teaches at The University of Tokyo. A citizen of both Ireland and Britain, he has lived in Japan for over twenty years and strives to be a bridge between Japan and the world. His artist name is Seisai.
In addition to creating prints, MacMillan is also a poet and translator. His translation, One Hundred Poets, One Poem Each (Hyakunin Isshu), was published in 2008, winning prizes in both Japan and the United States. He recently completed an English translation of the Tales of Ise (Ise Monogatari), to be published by Penguin in 2016. He has also published a collection of poetry, Admiring Fields.
MacMillan serves as a Councilor of the National Federation of UNESCO Associations in Japan.
Date: Thursday 8 September 2016, 6.45pm
Venue: The Swedenborg Society, 20-21 Bloomsbury Way, London WC1A 2TH