Talk – Gekiga: The Evolution of Alternative Manga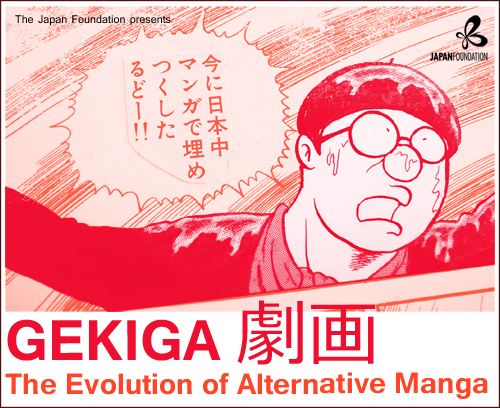 The gritty genre of "Gekiga" was named by Yoshihiro Tatsumi in 1957. Based on "Komaga", previously proposed by Masahiko Matsumoto, it aimed to differentiate itself from mainstream Manga and depict realism in daily life while pursuing a more systematic induction of the reader's gaze.
The development of this visual expression by Tatsumi resulted not only in the growth of the comic rental market in Osaka, but once it had been picked up by publishers in Tokyo, it represented a new wave of Manga in late 1960's Japan.
By rejecting the over simplistic, fantasy-based narratives of stereotypical Manga, Matsumoto and Tatsumi's realistic mode created work from the viewpoint of the everyday man and minorities. Why did these artists move away from moralistic tales where good always defeated evil, and how did their experimental storylines and unique visual language evolve?
Mitsuhiro Asakawa, an award winning historian of Gekiga, will introduce some of Japan's most influential Gekiga artists and reflect on his personal encounters with them, as well as explore the original source of creativity in Gekiga expression and the social circumstances that resulted in this style. Following the talk, Paul Gravett, a journalist and author specialising in comics publishing and promotion, will join the conversation.
This event will provide an intriguing and insightful scope into Gekiga and alternative comics to Manga in Japan.
Date: 25 September 2014 from 6.30pm
Venue: The Japan Foundation, London