Talk: Human Rights in Japan: Freedom of Expression, the Media and the Constitutional Amendment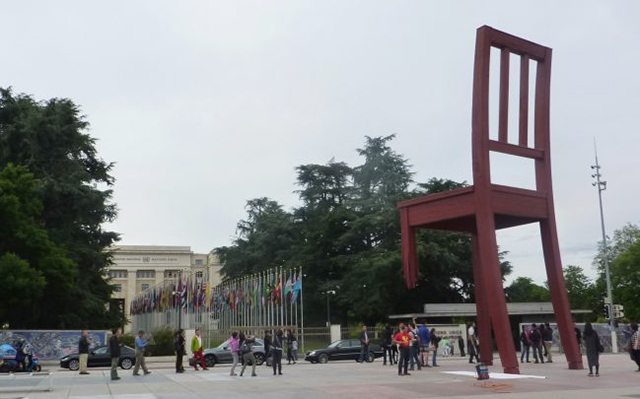 In April 2016, concluding his Japan Mission, the UN Special Rapporteur on Freedom of Expression raised various concerns, warning of "serious threats to the independence of the press". Dr Sanae Fujita has been closely engaged with the UN Special Rapporteur on Freedom of Expression and the Special Rapporteur on the Right to Privacy. She informed and assisted their official statements to the Japanese Government in relation to the Bill on the Protection of Specially Designated Secrets (SDS) (2013) and the Anti-Conspiracy Bill (2015), and supported the UN mission to Japan.
In this talk, chaired by William Horsley, Dr Fujita will draw on her experiences to address how Japanese freedom of expression, including the independence of the media, has deteriorated under the current administration. She will also discuss the Government's plans for constitutional amendment, which may have negative implications for human rights, and the Japanese Government's response to the UN's recommendations.
Date: 26 April 2018, 6.00pm
Venue: Daiwa Foundation Japan House, 13/14 Cornwall Terrace, Outer Circle, London NW1 4QP
Tel: 020 7486 4348
Email: office@dajf.org.uk
Web: http://dajf.org.uk/event/human-rights-in-japan-freedom-of-expression-the-media-and-the-constitutional-amendment
Organiser: The Daiwa Anglo-Japanese Foundation