Talk: Joso's Japan: Wood and Paper Houses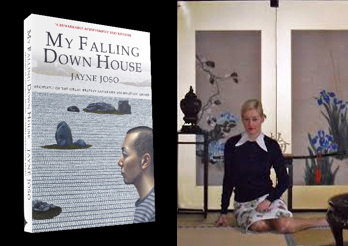 The Times Literary Supplement describes her as a writer who applies 'an other worldly curiosity to a basic but universal question: what is it to live somewhere?' In this event, Jayne Joso will talk us through the essential elements of the Japanese wood and paper house, and how one of these enigmatic spaces came to settle itself as a character in its own right in her critically acclaimed novel, My Falling Down House. Joso will also focus on the increasing number of abandoned houses in Japan, presenting her photography of these spaces taken in remote parts of Japan such as Echizenhama and Teradomari.
Sho Konishi – Director, Nissan Institute of Japanese Studies, University of Oxford, describes Joso's novel as 'A remarkable achievement,' a work set in Japan which 'simultaneously speaks to contemporary globalizing society at large.'
"I had come here because I was drawn to the place, there was a feel for nature here, a sense of a slow and simple way of living. A forgotten way of living."
My Falling Down House is also the recipient of the Great Britain Sasakawa Foundation Award. The novel's cover features the painting 'Zen Garden' by the figurative painter and 2003 Daiwa Scholar, Carl Randall.
Date: 20 October 2016, 6.00pm
Venue: Daiwa Foundation Japan House, 13/14 Cornwall Terrace, Outer Circle, London NW1 4QP
Tel: 020 7486 4348
Email: office@dajf.org.uk
Web: http://www.dajf.org.uk
Organiser: The Daiwa Anglo-Japanese Foundation