Talk: Love and Perverted Desires in Four Centuries of Japanese Literature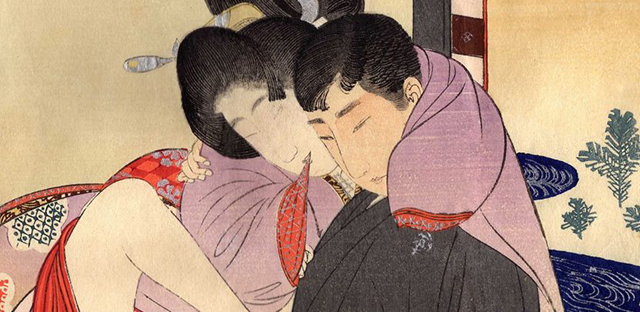 In this talk, Damian Flanagan will explore the shifting sexual norms of Japan's literary history from the Edo Period to the present. Back in the 18th Century, same sex relationships were common in Japan, indeed seen as underpinning the power structures of samurai hierarchy, while anything thought to challenge social stability – like adultery with a married woman – was severely punished.
Move into the late 19th century and under Western influence same sex relationships became taboo and the concept of "romantic love" entered Japan. After the Second World War, with the loosening of censorship controls, long-suppressed desires began to be openly expressed. How have the great writers of Japan from Ihara Saikaku and Natsume Soseki to Yukio Mishima and Haruki Murakami responded to the challenge of these shifting sexual norms and how does understanding the sexuality of the age change our understanding of their works?
In this talk, the intriguing interaction between sexuality and literature over 400 years of Japanese history will be revealed.
Date: 14 March 2017, 6.00pm – 8.00pm
Venue: Daiwa Foundation Japan House, 13/14 Cornwall Terrace, Outer Circle, London NW1 4QP
Web: http://www.dajf.org.uk
Organiser: The Daiwa Anglo-Japanese Foundation