Tanabata: Celebrate the Japanese Star Festival at Kew Gardens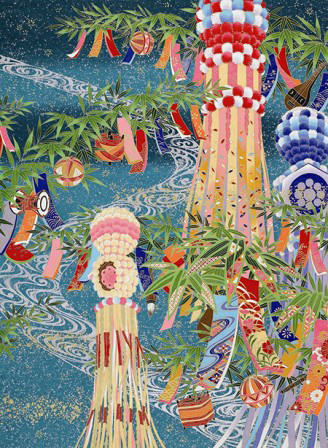 Tanabata is the Japanese festival that celebrates the coming together of two stars, Orihime and Hikoboshi, who can only meet once a year, on the 7th day of the 7th month. This year, join us at Kew Gardens to enjoy workshops, activities and performances marking this ancient summer celebration.
Try your hand at Japanese calligraphy and origami, then follow the Tanabata Treasure Trail to create tanzaku and decorations to be hung in the bamboo grove, learn about the Tanabata story through performances by Haruka Kuroda of A Thousand Cranes Children's Theatre Company, and tour Kew's famous bamboo collection with experts Ray Townsend and Maria Vorntsova.
Date: Wednesday 3 & Thursday 4 August 2016, 10.30am – 4.00pm
Venue: Bamboo Garden and Minka House, Royal Botanical Gardens, Kew, Richmond, Surrey TW9 3AB