Taste Japan! Charity for Tohoku!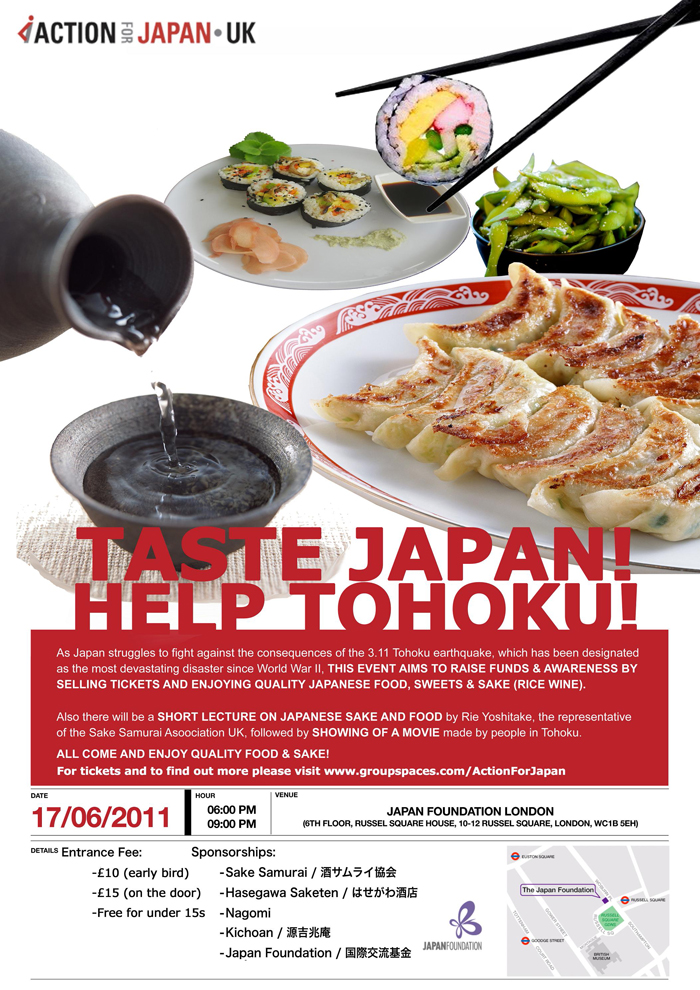 Date: 17 June 2011 from 6.00pm
Venue: The Japan Foundation, Russell Square House, 10-12 Russell Square, London WC1B 5EH
Booking: Not essential, but early bird offer requires booking.
Entrance Fee:£10 (early bird), £15 (on the door)
As Japan struggles to fight against the consequences of the Tohoku earthquake on March 11, which has been designated as the most devastating disaster since World War II, this event aims to raise funds and awareness while enjoying quality Japanese food, sweets and sake (rice wine).
Event contents:
-Tasting Japanese Sake, Food and Sweets
-Short story about Japanese Sake and Food (Rie Yoshitake, Sake Samurai Association UK representative)
-Screening of a movie made by people in Tohoku
-Japanese traditional music (Japanese drums and shamisen)