TEABOWLS : Form, Function, Expression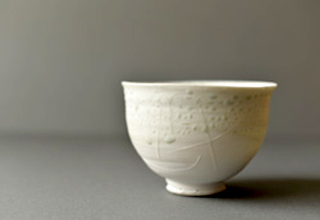 Inspired by the Japanese teabowl tradition, this major exhibition presents a remarkable variety of chawan, or teabowls, and other small vessels, with some 300 pieces by more than 60 makers from all parts of the world.
The works on show range from traditional pieces by legendary Japanese and British potters to contemporary vessels – functional and conceptual – by leading international ceramists.
The exhibition opens with the work of the great Shoji Hamada and his friend and fellow potter Bernard Leach. A rich cast of contemporary ceramists includes Ryoji Koie, Shozo Michikawa, Hans Vangso, Akiko Hirai and Priscilla Mouritzen to name a few. The show also presents exciting conceptual responses to the teabowl theme by Wouter Dam, Piet Stockmans and Ikuko Iwamoto.
The exhibition offers a wonderful opportunity to see the work of ceramic artists from Japan, the UK and many other parts of the world shown side by side.
Date: 25 October – 20 November 2014
Venue: Oxford Ceramics Gallery, 29 Walton Street, Oxford, OX2 6AA
Email: info@oxfordceramics.com
Tel: 01865 512320
Web: http://www.oxfordceramics.com
Organiser: OXFORD CERAMICS GALLERY